35 Days Remain for Financial Lifeline
Eric Groves from AlignableFeb 12th, 2021
The second round of PPP funding is available now through the end of March, and there's a lot of money left for the taking. As in $185 billion. Do you plan on applying for it?
Below, we break down the facts about the program and some common misconceptions that might be holding you back. Because the money is there if you need it, and it's easier than ever to apply.
The Essentials: PPP Relief under the U.S. Cares Act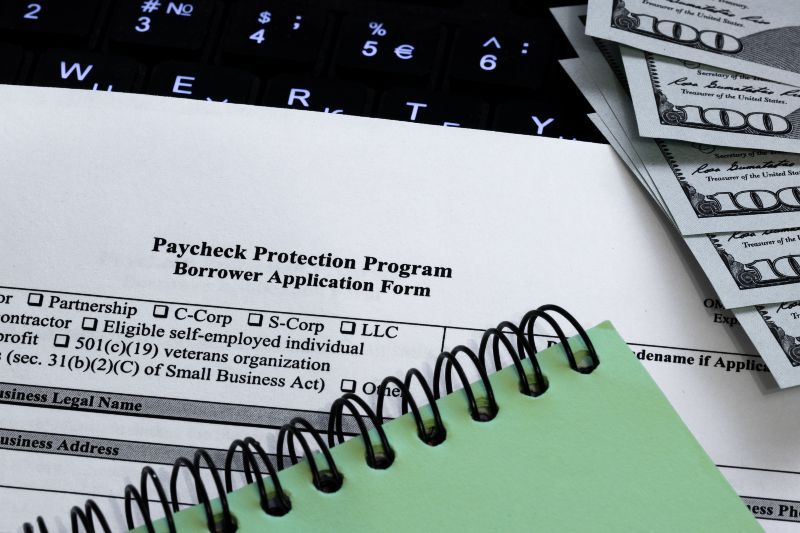 What is the Paycheck Protection Program (PPP)?
The Paycheck Protection Program is a loan program designed to help small businesses get through the COVID crisis. It was established by the CARES Act and is implemented by the Small Business Administration (SBA) with support from the Treasury Department.
It provides you with funds to pay up to 8 weeks of payroll expenses including benefits. It was originally intended to help business owners keep their employees, but there are now other expenses you can use the money for like:
interest on mortgages
rent
utilities
personal protection equipment (PPE)
supplier costs
operation expenses like cloud computing or other HR needs
The current round of PPP Relief Loans will expire on March 31, 2021.
How much was the second round of PPP funding?
The second round of funding set aside $284 billion for small businesses, with certain amounts allocated for first time borrowers as well as for those in low-income areas and smaller borrowers.
Here's a breakdown of the allocations in the second PPP loan update:
Is the second round of PPP money gone?
No. Like we mentioned above, there was $185 billion left as of February 7, 2021, meaning that about 65% of funds are still available.
Currently, 93% of the money that's been dispersed has gone to businesses who also received PPP funding in 2020 with an average loan size of $100k.
First time PPP recipients total $7 billion and have an average loan size of $21k with 70% of the dollars going to businesses with 10 or fewer employees.
In short, there's still money left if you need it. So take advantage of the opportunity and apply now.
How do I apply?
Use the PPP loan application for round 2, which has been updated since the first round. You can download the application here.
You'll also want to think about your lender. We encourage you to check out a local bank or online provider—they seem to have much higher satisfaction rates than the big banks.
The SBA's Lender Match Tool can help if you don't have an existing relationship with a lender.
When is the deadline to file?
March 31, 2021
Common Questions about the Second Round of PPP Funding
Now that you know the basics, here are the answers to some common questions.
Can solopreneurs and independent contractors apply? YES
Individuals with self-employment income are eligible for a PPP loan if:
Your business was operating on February 15, 2020.
You're an independent contractor or sole proprietor with self-employment income.
Your primary residence is the United States.
You use or have used a Form 1040 Schedule C to file for taxes in 2019.
Can I get a second PPP loan if I already received one in 2020?
Yes, you can apply for a Second Draw PPP Loan if you meet a few conditions.
If you received a First Draw PPP Loan, you must have used, or will use, the full amount for authorized expenses.
You have less than 300 employees.
Your revenue between comparable quarters of 2019 and 2020 was reduced by 25% or more.
Here is the application for second draw loans.
Can seasonal businesses apply? YES
If you have a seasonal business, you can apply. There are more options for the time period you were in operation, to reflect your busiest season.
You may be eligible if you were operating on February 15, 2020 or for any 12-week period between February 15, 2019 and February 15, 2020, according to the latest interim final rule.
Is there any money set aside for minority-, women-, or veteran-owned businesses? YES
You can read more about the programs being offered here.
Can I get my loan forgiven? YES
Whether you received a First or Second Draw PPP Loan, you can have your loan forgiven, as long as you used the money for eligible expenses within the 8 or 24 weeks after you received the funds.
Once you've used all the money, you can start the forgiveness process. And you can apply for forgiveness at any point before the maturity date of the loan.
However, if you don't apply within 10 months of the end of your covered period, you will need to start making payments. So it's a good idea to apply before that time frame is up.
Here are some helpful resources on forgiveness:
Still have questions? Here are some other resources
Get your questions answered: Sign up for a webinar being offered by the SBA on Tuesday, February 23, 2021 at 11 a.m ET.