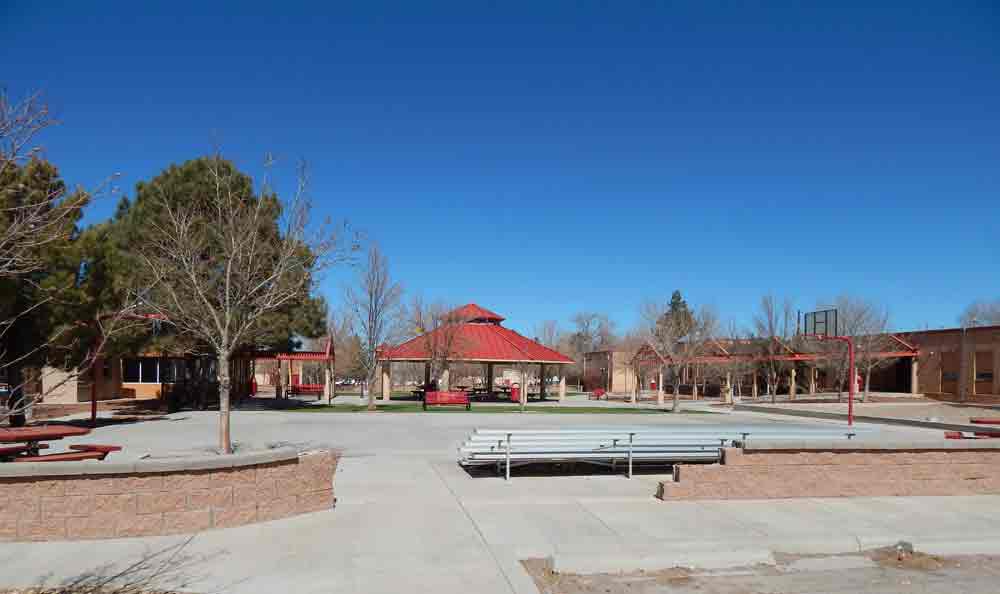 Carrizozo Municipal Schools is undergoing a complete reconstruction. Plans for the school can be seen here.
There are 5 independent school districts in the county, including Carrizozo Municipal Schools. Typical of low-density rural schools in New Mexico the Carrizozo elementary, middle and high schools average 145 to 150 students. With low numbers comes a high teacher to student ratio.
In addition to football, basketball, baseball and volleyball, Carrizozo schools offer Natural Helpers, a peer-to-peer resource-finding program and competes in the Science Olympiad and Knowledge Bowl.
There are five colleges within 80 miles of Carrizozo. Four are two-year colleges, NM Tech is a four-year research university: