CWI is the fiscal sponsor for a variety of organizations in Carrizozo and has provided in-kind support for myriad community efforts. Many organizations have gone on to establish their own 501(c)(3) statuses and currently provide valuable services and outlets to the community. Below are some of the affiliates CWI has or still is supporting as well as past and current projects.
Main Street Improvement Project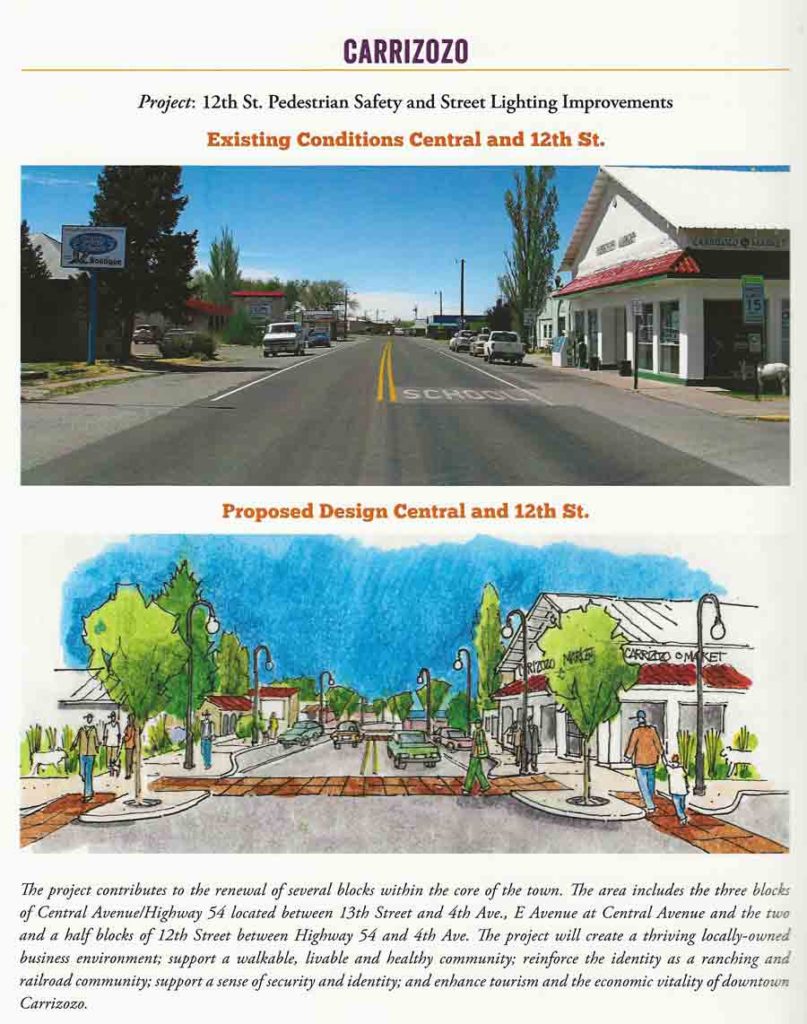 Carrizozo Music
Music in the Parks was formed in 2007 to bring Sunday afternoon concerts to Carrizozo. Partnering with the Piatigorsky Foundation, the re-named Carrizozo Music worked under CWI to obtain its own not-for-profit status in 2016. Carrizozo Music continues to bring world acclaimed musicians to the community and local schools. Virtual and past concerts can be experienced through their website. In 2023, live concerts in Carrizozo and the schools will resume.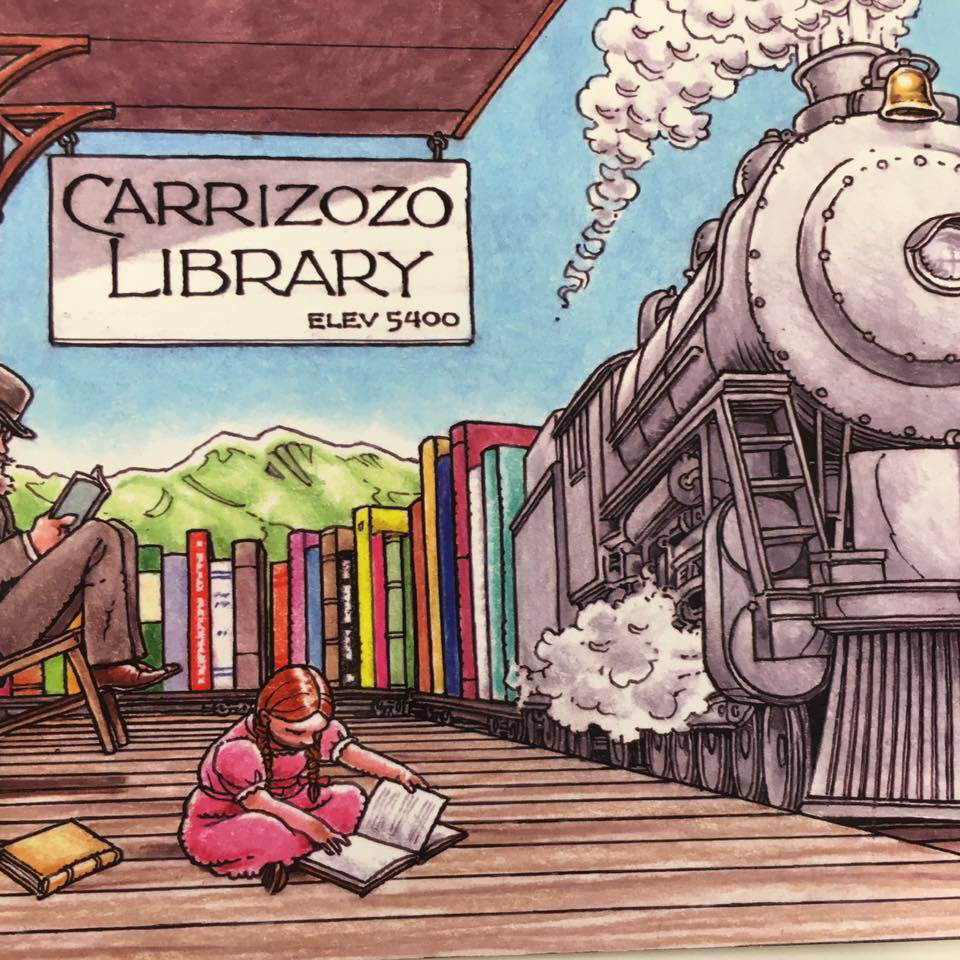 Carrizozo Community Public Library & Archive
https://www.carrizozolibrary.com/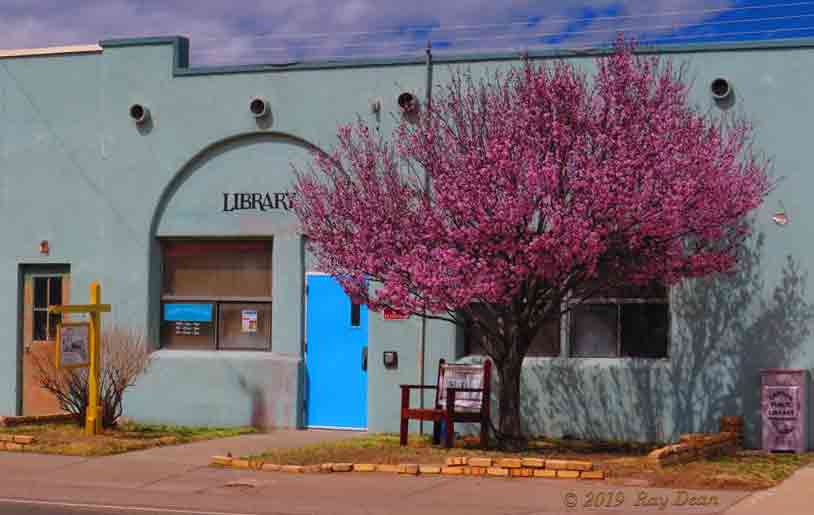 The Carrizozo Community Public Library & Archive is a true grass-roots success story. Started as a library committee under CWI, this group of dedicated volunteers became Friends of the Library. (Donations made to the library through CWI, Friends of the Library, are tax deductible.)

The Town of Carrizozo adopted the library as a municipal entity with a town ordinance. Opened in January 2019, the public lending library offers free Wi-Fi, public use computers, a free Book Nook program for children, a game area and hosts meetings for community organizations, a film series and a writers' group. The library also has an office housing the Lincoln County Historical Society archive, open by appointment. To go to its website, click here.
Carrizozo Festival and Artist Studio Tour
For several years, CWI sponsored a community-wide festival that included a parade, food trucks, music, fireworks and an artist studio tour. The one-day event brought people from around the region in a celebration of the unique talents that live and work in Carrizozo.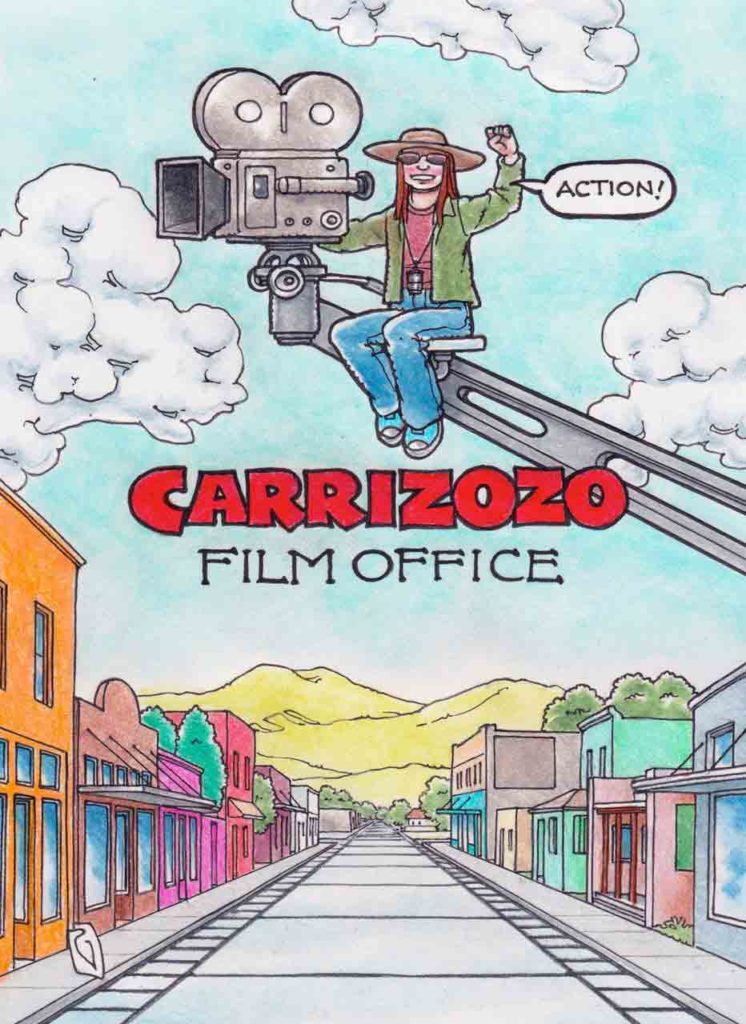 Carrizozo Film Office
In 2019, Carrizozo was the backdrop for three movies. COVID had a devastating effect on on-scene filming in 2020. The state is gradually re-opening and all productions must adhere to orders by the governor and health department.

CWI sponsors a film liaison who works with the New Mexico Film Office and actively promotes the area for films. The liaison also hosts a free "Made In New Mexico" film series. The free community event will resume when COVID abates.
The Carrizozo film office also encourages local filmmakers. Local high school makers made an award-winning PSA and the liaison has developed regional contacts for students who wish to pursue a career in film. CWI also supported a local filmmaker in her documentary and is committed to fostering film both behind and in front of the camera.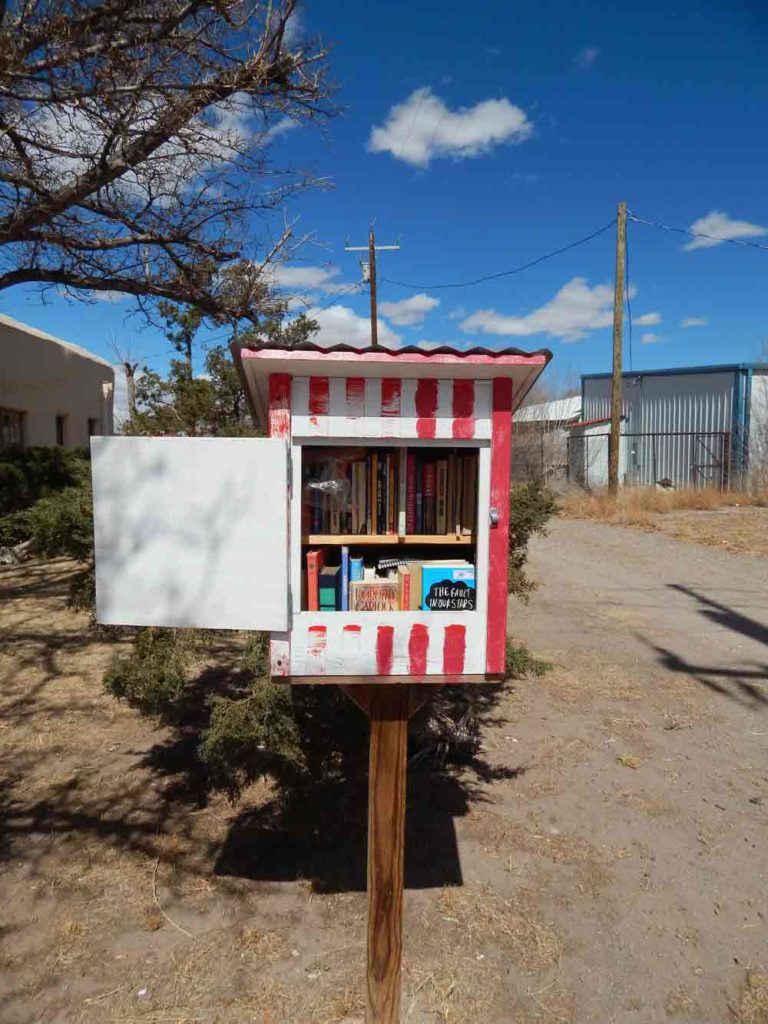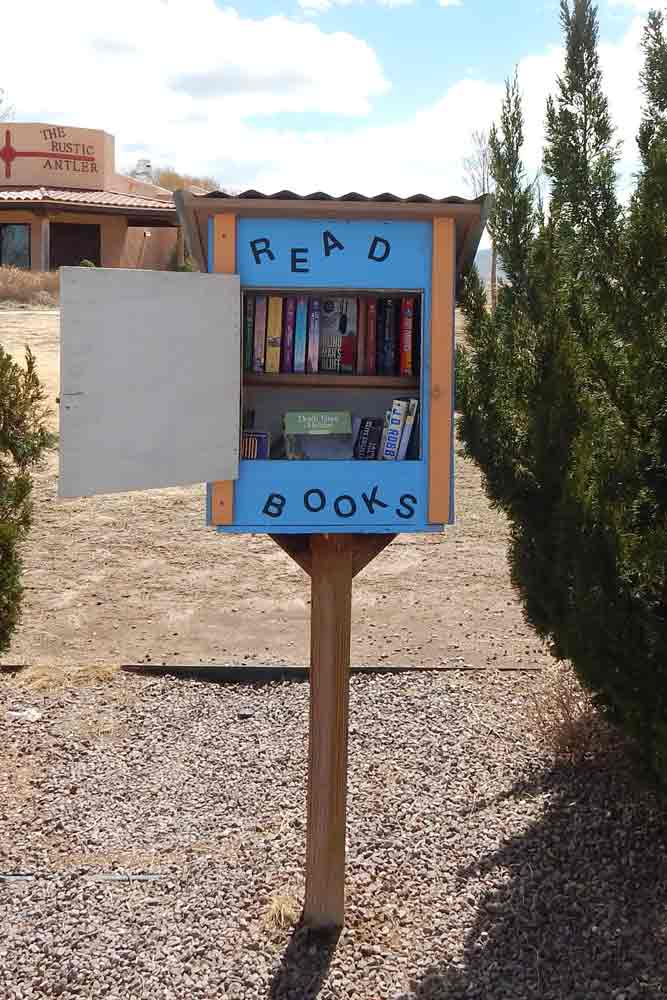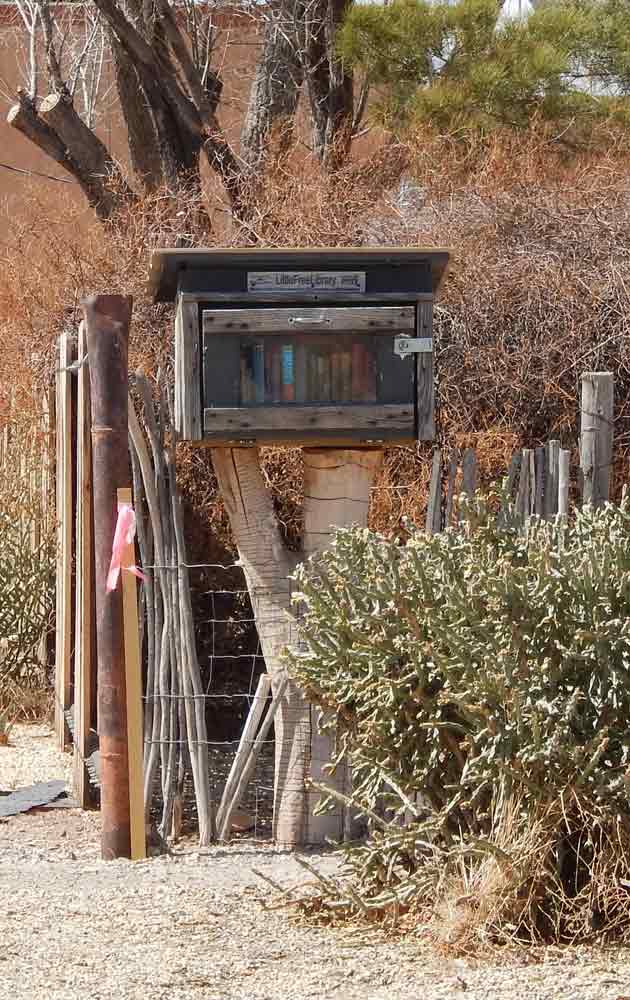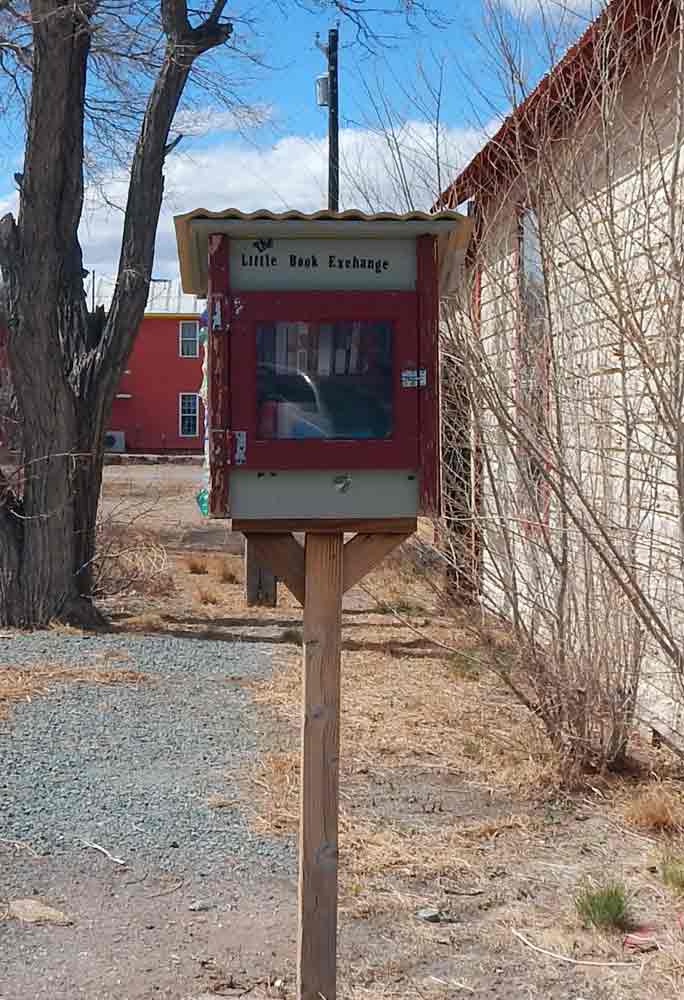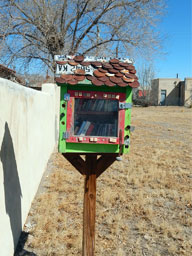 Carrizozo Youth Sports
CYS coaches even the very youngest Carrizozo children to play sports and learn sportsmanship. CYS obtained its own not-for-profit status while under CWI and continues to provide an invaluable opportunity in a variety of sports.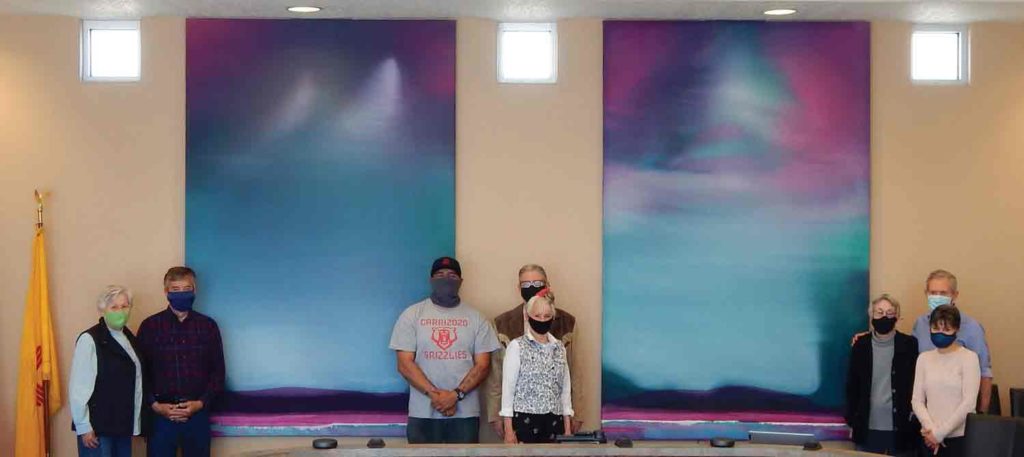 Hanging of James Mack paintings
James Mack is a revered artist who calls Carrizozo home. Three paintings are on loan to the town of Carrizozo by James and Fran Mack. Two massive works hang behind the trustee's desk in town hall and one hangs in the lobby. CWI paid for the stretching and framing of the works. The paintings were hung by the son-in-law of a CWI board member, supervised by board member and mayor.
Free Carbon and Smoke Detector Program
At the end of March 2021, two people perished in their home in Carrizozo. The Community Foundation of Lincoln County awarded a grant to CWI to purchase and install 50 combination carbon and smoke detectors for those who could not afford one. The Carrizozo Fire Department identified recipients and installed the detectors. CWI set up a gifting program for future detectors to be donated in someone's name to allow anyone who needs a detector to have one.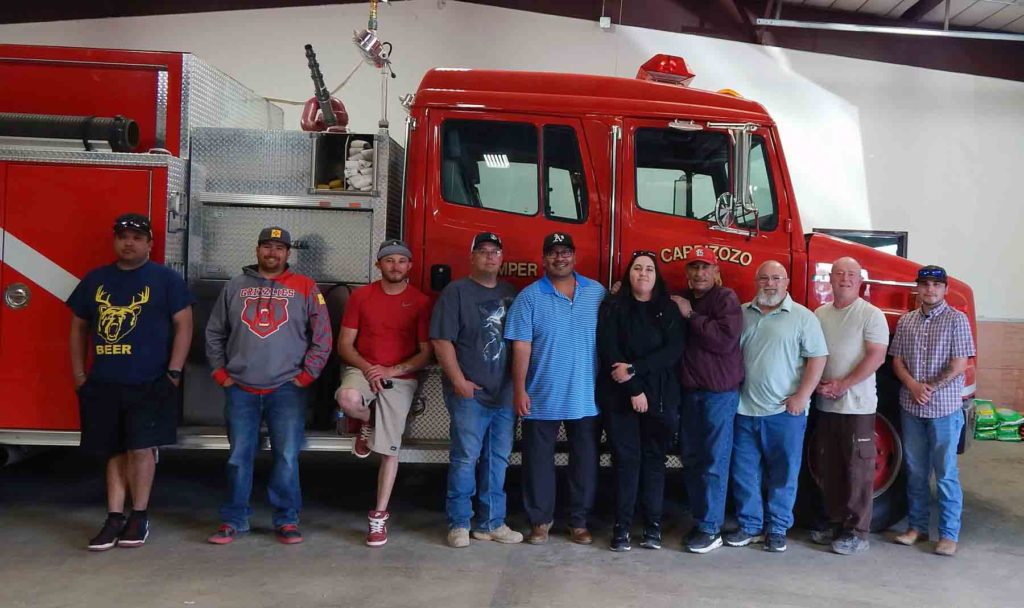 Carrizozo Newsletter
Judy Fitz started and contributed to a local email newsletter for years, updating information, announcements and notifications free of charge. In 2021 when Judy decided to retire, CWI took on the project. For more information about Judy and the newsletter, click here.
Zozo News
With the sudden passing of Peter Aguilar, editor of the Lincoln County News and the purchase of the Ruidoso News by Gannett, the ability to access local news took a hit. CWI applied for and was awarded a grant for a printer that would allow for 11 x 17, color, two-sided printing and began writing articles specific to Carrizozo. Town council meetings, obituaries, school happenings and events as well as creative writing by residents, recipes using ingredients sold in at convenience and dollar stores in town, movie reviews of New Mexico films and interviews are now part of Zozo News. The paper comes out once a month and costs 25 cents. While only meant to cover cost of paper and ink, the newspaper brings in far more than the number of papers put out and continues to grow. It is hoped that students will also contribute and the paper may grow to 8 pages soon.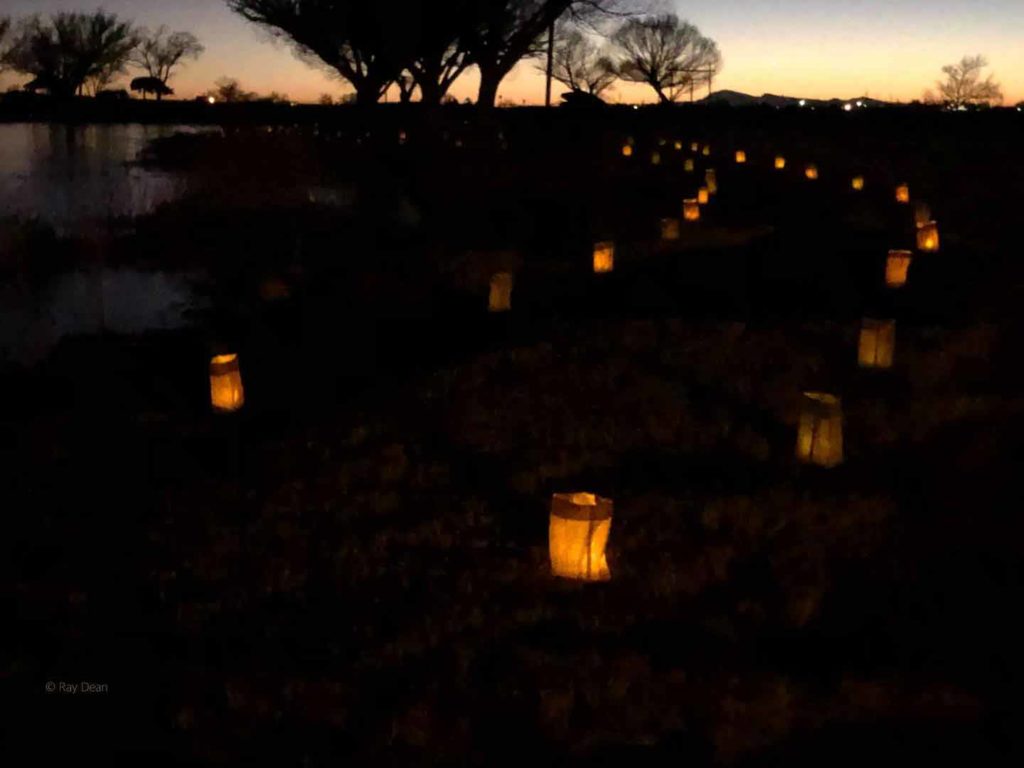 photograph by Ray Dean
Luminarias
A long time tradition, luminarias formerly lined Central (US 54) and linked the churches in town. Due to construction, luminarias were placed around the lake and the churches December 24. As soon as construction is finished, CWI will resume placing the bags along the original route.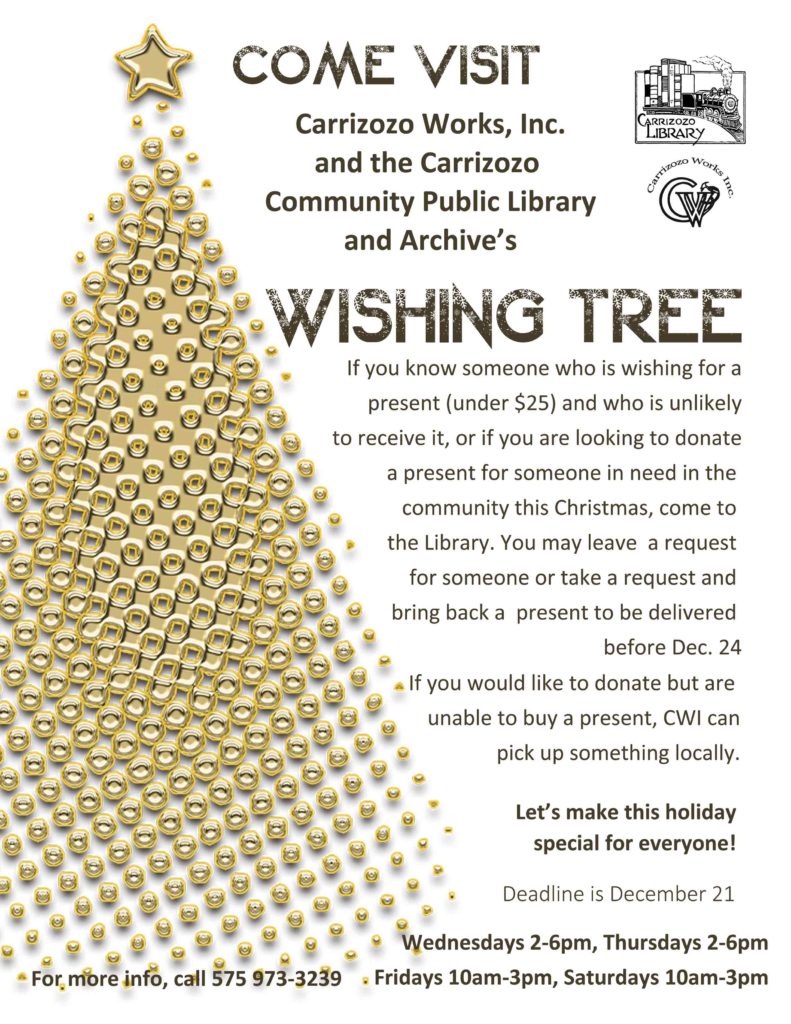 Wishing Tree
In 2022, CWI and the Carrizozo Library partnered up requests from those in the community for Christmas presents to be given to anyone who might not receive a gift and donors. Thirty four families received presents that were purchased, wrapped and delivered just before Christmas.
Grants
CWI was awarded an Outdoor Recreation Trails+ grant to put in benches and interpretive signs around the nature walk. CWI is working with the Town of Carrizozo's Public Works department to install 6 metal benches, 10 tile signs referencing native birds, animals and plants and geological features that can be seen from the trail. Welcome signs are also being made to replace the aging wood signs now in place.
CWI was excited to be awarded a McCune Charitable Foundation grant that will allow for access to state and federal resources in the form of visits by representatives from social services and governmental agencies, printed materials and in-person and virtual assistance to area residents. The grant will also allow for emergency funding for area families. A fixed resource center is being planned that will act as a gathering place and community center.
CWI was awarded a Walmart grant that has been used to purchase items for the annual Easter Day Egg Race and school supplies.
The Margaret Kasinitz Lecture series was made possible by a generous donation from the Kasinitz family. Mrs. Kasinitz was a New York City artist and philanthropist and the series will help to bring speakers from across the country to Carrizozo to talk primarily on the arts, women's issues and different perspectives and to bring inspiring and uplifting messages about diversity, inclusion and life lessons to the children and adults of the community.
CWI and the Town of Carrizozo have a MOU that allows CWI to pursue outdoor recreation opportunities on behalf and with the town. To that end, CWI is developing an outdoor recreation plan for a sports complex that will include pickleball, basketball and tennis courts. Other ideas are being investigated include a disc golf course, improvements to the swimming pool and art installations at the parks. CWI applied and was approved to be a part of the EPA Brownfield program that will do a site assessment for possible hazardous materials at the Recreation Center and former golf pro shop. If contamination is found (which is likely due to the age of the Rec Center and the pro shop's proximity to a now delisted Superfund site), an abatement and re-use plan will also be taken advantage of to hopefully make use of the buildings that once were so important to the town as community centers.