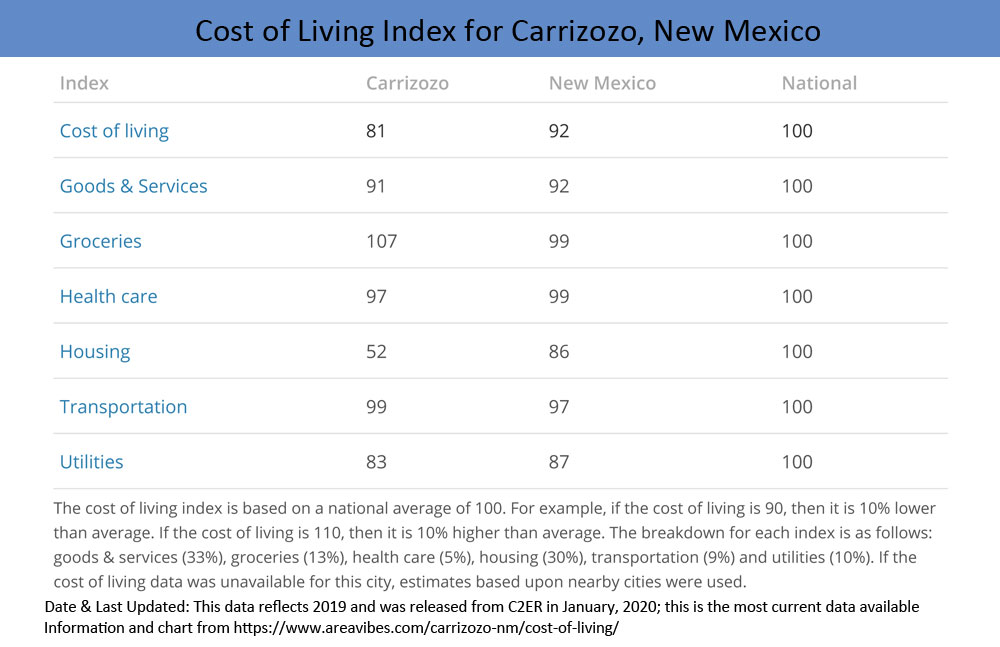 Land Use
Carrizozo has a mix of residential, commercial and civic buildings with most commercial buildings located on Central and 12th Street. Zoning is mainly C-1: Neighborhood Commercial and Services, C-2 Tourist-Oriented and Community Commercial and R-2: Apartment and Single Family Residential.
Property Value
$84,800
In 2018, the median property value in Carrizozo grew to to $84,800 from the previous year's value of $83,600.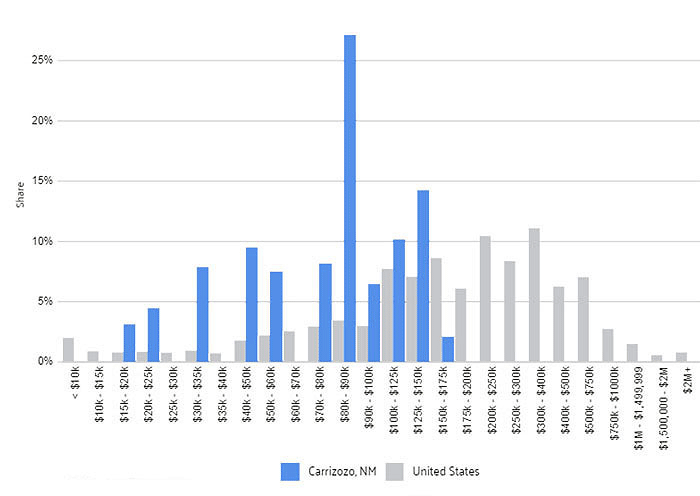 Data from the Census Bureau ACS 5-year Estimate.
Property Taxes
< $800 AVERAGE RANGE
In Carrizozo in 2018, the largest share of households pay taxes in the < $800 range.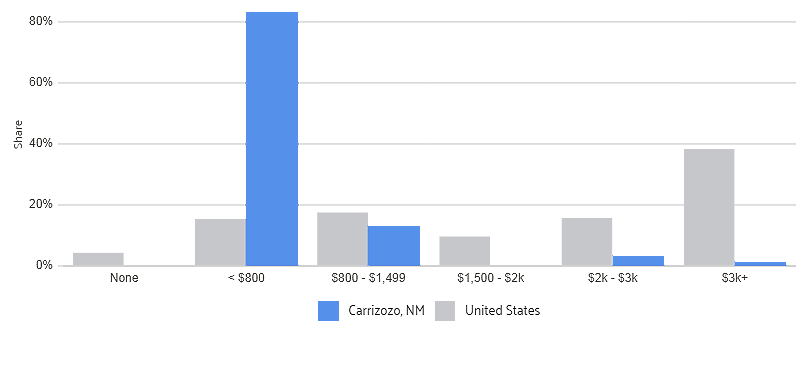 Data from the Census Bureau ACS 5-year Estimate.
Water
According to the 2015 Carrizozo Metropolitan Redevelopment Area Designation Report, Carrizozo owns 834 acre-feet of water rights, mostly from wells. Three wells are capable of storing 1,250,000 gallons of water. Water does not require any disinfection at this time.
Wastewater
The sewage treatment plane was upgraded in 2007. Currently, the system is able to serve up to 20,000 people. Lines are made from clay tile and are in good condition.
Crime Rate
According to the City-Data.com crime index, the crime rate in Carrizozo in 2019 was 2.5 times lower than the U.S. average. The 2019 Carrizozo crime rate rose by 29% compared to 2017. In the last 5 years Carrizozo has seen rise of violent crime and decreasing property crime. According to FBI statistics released in September 2020, Carrizozo is safer than 43% of the cities in the United States.
Read more: https://www.city-data.com/crime/crime-Carrizozo-New-Mexico.html, https://www.areavibes.com/carrizozo-nm/crime/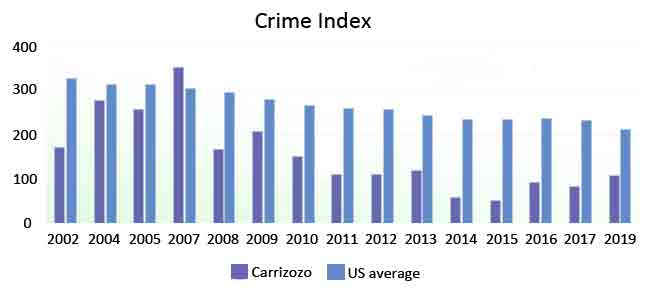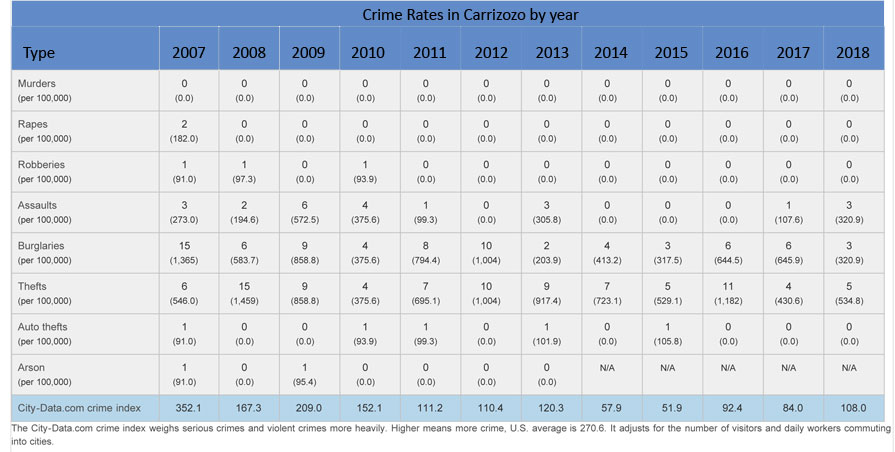 Health Care
The family practice clinic in Carrizozo is part of the Presbyterian Medical Group (PMG) and offers comprehensive health care for individuals and families. Financial assistance and a sliding scale based on family size and income are available.
Dental services are also available at the clinic and include exams, x-rays, cleaning, fillings, root canals, extractions, crowns, bridges, full and partial dentures. and other dental procedures.
80.5% of the population of Carrizozo has health coverage, with 23.8% on employee plans, 19.5% on Medicaid, 24.6% on Medicare, 8.35% on non-group plans, and 4.24% on military or VA plans.

Data from the Census Bureau ACS 5-year Estimate.